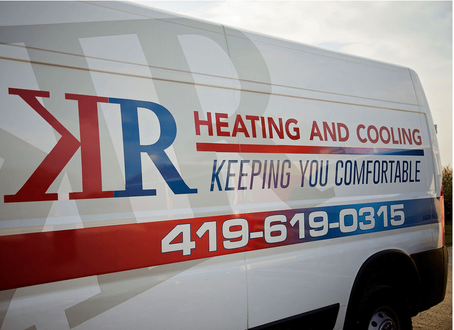 HVAC Contractor located in Northwest, OH
K&R Heating and Cooling is located North of Fostoria, OH, we strive to be the full-service HVAC contractor that area residents can trust. Our friendly and professional staff will offer you prompt and thorough service for your home or business. We're fully licensed, insured and offer 24/7 emergency services.
Our family-owned and -operated business has the experience and expertise to handle HVAC jobs both large and small in a quick and efficient manner. Let our technicians provide you with:
Air conditioning installation, repair, and service

Furnace repair, replacement, and service

Heating system installation, repair, and service

Indoor air quality, UV lights and electronic air filters

Water heaters
Most people need a reliable, affordable, and professional HVAC contractor at some point to keep their home or business's systems running smoothly. When it comes to heating and cooling your home, you're not just buying a furnace and air-conditioning unit – you're buying a customer service team, and the quality and integrity they represent. Let K&R Heating and Cooling show you why we should be your first call. We service Northwest Oh. Bowling Green, Findlay, Fostoria, Tiffin and the surrounding areas. Call today to schedule an appointment.
Mon - Fri: 8:00am - 5:00pm Weekends: Closed